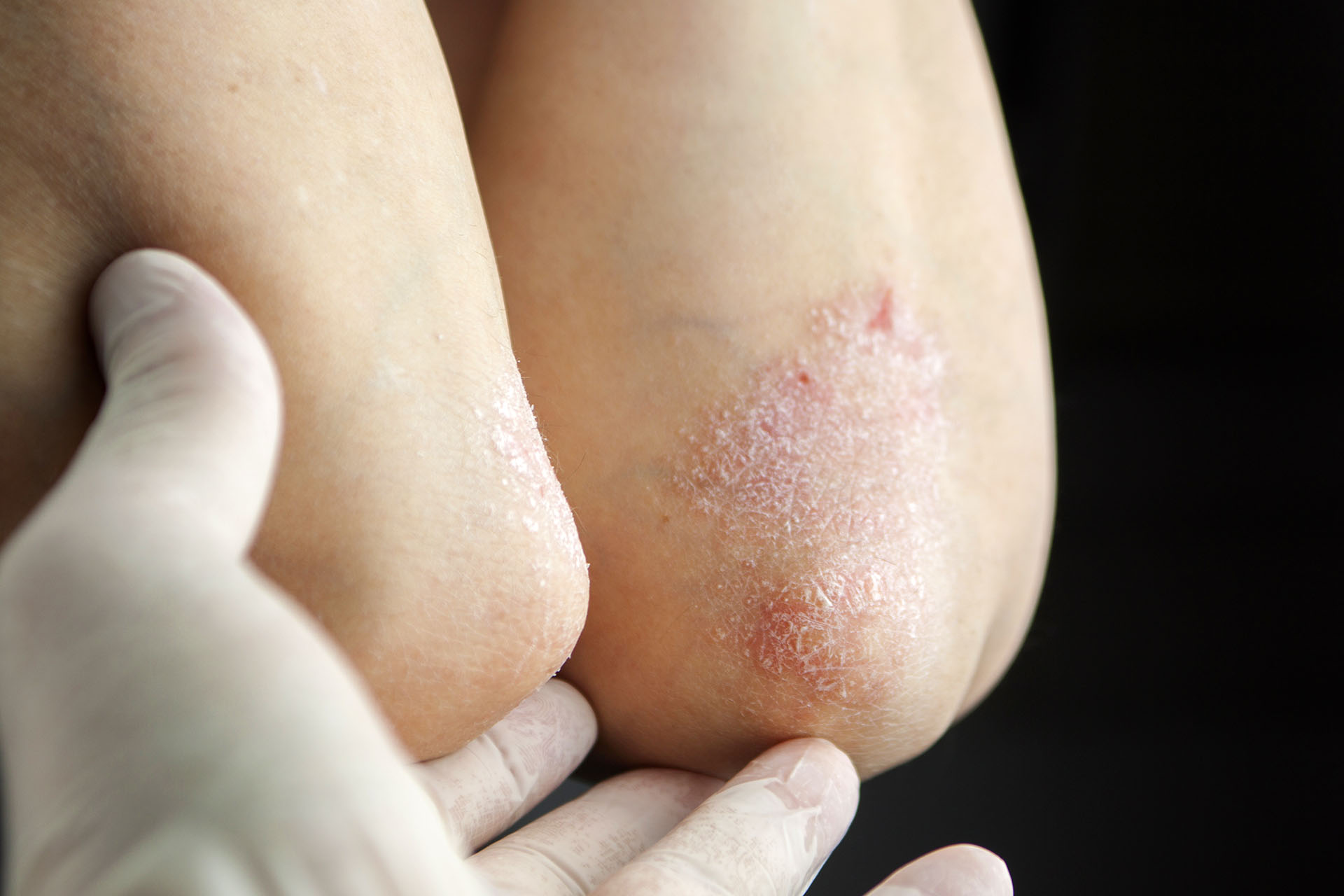 There are more than 224 medications currently available to treat Psoriasis. Some are available Over the Counter (OTC), and most are available only through prescription (Rx). Some are available both ways. There are topical ointments, gels and creams. There are shampoos. There are medications taken orally, such as Psorclear. Some medications are taken through injection. Some require strict monitoring. Some require no monitoring at all. They all offer varying degrees of relief, some with virtually none and merely help relieve the itching and reduce the scale, which does not treat the problem. All have some side effects, ranging from minor irritation to severe side effects, even possible death. Some have been developed as a cure-all to treat a variety of afflictions and diseases, not just Psoriasis. Some, including all the biologics, are immuno-suppressants, ones like Methotrexate, can have severe potential side effects and are also used in cancer chemotherapy.
The success rates for these drugs are from 30% to 70% and the level of clarity achieved is, at best 80%. Such is not the case with Psorclear. For those who have used the dosage reported to be most effective of one capsule per each 50 lbs. of body weight daily and have taken it for the period of time that is known for it to have a clearing effect, 2-3 months, the success rate is about 90%.
PSORCLEAR is a totally natural mineral compound, with no major or life threatening side effects.
The other currently available medications are:
Absent from this list are the many the Over-the-Counter Medications, homeopathic remedies and "supposed cures" that are available without prescription. It is not known how many of those exist.
8-MOP (Rx)
Acitretin (Rx)
Aclovate (Rx)
Acthar (Rx)
Adalimumab (Rx)
Ala-Cort (Rx/OTC)
Ala-Scalp (Rx/OTC)
Ala-Scalp HP (Rx/OTC)
alcometasone (Rx)
amcinonide (Rx)
Amievita (Rx)
amonium lactate/halobetasol (Rx)
amonium lactate/urea (Rx/OTC)
Analpram E (Rx)
Analpram HC (Rx)
Anthraforte (Rx)
Anthralin (Rx)
Anthrascalp (Rx)
Apexicon (Rx)
Apexicon E (Rx)
Aquanil HC (Rx/OTC)
Aristocort A (Rx)
Aristocort R (Rx)
Aristospan (Rx)
Balnetar (Rx/OTC)
Beta HC (Rx/OTC)
Betamethasone/calcipotriene (Rx)
Betatar Gel (Rx/OTC)
Bioelements Immediate Comfort (Rx/OTC)
calcipotriene (Rx)
Calcitrene (Rx)
Calcitriol (Rx)
Caldecort (Rx/OTC)
Capex (Rx/OTC)
Carb-O-Lac HP (Rx/OTC)
Carb-O-Lac5 (Rx/OTC)
Cetacort (Rx/OTC)
Cinolar (Rx)
Clinacort (Rx)
Clobetasol (Rx)
Clobevate (Rx)
Clobex (Rx)
Clocortolone (Rx)
Clodan (Rx)
Cloderm (Rx)
Coal-tar (Rx/OTC)
Coal-tar/salicylic acid (OTC)
Coal-tar/salicylic acid/sulfur (OTC)
Cordran (Rx)
Cordran SP (Rx)
Cordran Tape (Rx)
Cormax (Rx)
Cormax Scalp (Rx)
Cortaid (Rx/OTC)
Corticaine (Rx/OTC)
Corticotripin (Rx)
Cortizone-10 (Rx/OTC)
Cortizone-5 (Rx/OTC)
Cosentyx (Rx)
Cotacort (Rx/OTC)
Cutar (Rx/OTC)
Cyclocort (Rx)
Cyclosporine (Rx)
Cyltezo (Rx)
Denorex Theraputic Protection (Rx/OTC)
Dermarest Plus Anti-Itch (Rx/OTC)
Derma-Smoothe/FS (Rx/OTC)
Derma-Smoothe/FS (Body Oil) (Rx/OTC)
Derma-Smoothe/FS (Scalp) (Rx/OTC)
Dermasorb HC (Rx/OTC)
Dermatop (Rx)
Dermovate (Rx)
Dermtex HC (Rx/OTC)
Desonate (Rx)
Desonide (Rx)
DesOwen (Rx)
Desoximetasone (Rx)
Dexamethasone (Rx)
DHS Tar Shampoo (Rx/OTC)
Diflorasone (Rx)
Diprolene (Rx)
Doak Tar (Rx/OTC
Dovonex (Rx)
Drithocreme (Rx)
Dritho-Scalp (Rx)
Elocon (Rx)
Elta Tar (Rx/OTC)
Embeline (Rx)
Embeline E (Rx)
Enbrel (Rx)
Enstilar (Rx)
ENTYVIO (Rx)
Epifoam (Rx/OTC)
Estar (Rx)
EtanerceptOFF LABEL (Rx)
Florone (Rx/OTC)
Fluocinolone (Rx)
Fluocinonide (Rx)
Fluocinonide-E (Rx)
Flurandrenolide (Rx)
Flurosyn (Rx/OTC)
Fototar (Rx/OTC)
Gengraf (Rx)
Gly-Cort (Rx/OTC)
H.P. Acthar Gel (Rx)
Halcinonide (Rx)
halobetasol (Rx)
Halog (Rx)
Halog-E (Rx)
Halonate (Rx)
HC Pram (Rx)
Humira (Rx)
Hydrocortisone (Rx/OTC)
Hydrocortisone/pramoxine (Rx)
Hydroxyurea (Off Label) (Rx)
Hytone (Rx/OTC)
Impoyz (Rx)
Inflectra (Rx)
Infliximab (Rx)
Instacort (Rx/OTC)
Jonil T (Rx/OTC)
Jonil T Plus (Rx/OTC)
Itch-X Lotion (Rx/OTC)
Ixifi (Rx)
Kenalog (Rx)
Kenalog-10 (Rx)
Kenalog-40 (Rx)
Kerasal Ultra 20 (Rx/OTC)
Keratol HC (Rx/OTC)
Lacticare-HC (Rx/OTC)
Locoid (Rx/OTC)
Locoid Lipocream (Rx/OTC)
LoKara (Rx)
Maxiflor (Rx)
Medotar (Rx/OTC)
Methotrexate (Rx)
Methoxsalen (Rx)
Methylprednisolone (Rx)
MG217 Medicated Tar (Rx/OTC)
Mometasone (Rx)
Neoral (Rx)
Neutrogena T/Derm (Rx/OTC)
Neutrogena T/Gel (Rx/OTC)
Nolix (Rx)
Novacort (Rx)
Nucort (Rx/OTC)
Nutracort (Rx/OTC)
Olux (Rx)
Olux/Olux-E Kit (Rx)
Olux-E (Rx)
Otezla (Rx)
Otrexup (Rx)
Oxipor VHC (Rx/OTC)
Oxsoralen-Ultra (Rx)
Pandel (Rx/OTC)
Pediaderm HC (Rx/OTC)
Pediaderm TA (Rx)
Pramasone (Rx)
Pramasone E (Rx)
Prednicarbate (Rx)
Prednisone (Rx)
Proctofoam HC (Rx)
Psorcon (Rx)
Psorcon E (Rx)
Psoriasin (Rx/OTC)
Psoriatec (Rx)
Psorigel (Rx/OTC)
R A Acne (Rx/OTC)
Rasuvo (Rx)
Recort Plus (Rx/OTC)
Remicade (Rx)
Renflexis (Rx)
Resinol (Rx/OTC)
Resorcinol (Rx/OTC)
Sarnol-HC (Rx/OTC)
Scalacort (Rx/OTC)
Scalp-Cort (Rx/OTC)
Scytera (Rx/OTC)
Siliq (Rx)
Soriatane (Rx)
Sorilux (Rx)
Stelara (Rx)
Synalar (Rx/OTC)
Synalar Ointment (Rx/OTC)
Talconex (Rx)
Talconex Scalp (Rx)
Tacrolimus (Rx)
Taltz (Rx)
Tarsum (Rx/OTC)
Tazarotene (Rx)
Tazorac (Rx)
Tegrin Medicated (Rx/OTC)
TREMFYA (Rx)
Temoyate (Rx)
Temoyate E (Rx)
Texacort (Rx/OTC)
Theraplex T (Rx/OTC)
Topicort (Rx)
Trexall (Rx)
Tremfya (Rx)
Triacet (Rx)
Triamcinolone (Rx)
Triamcinolone (Rx)
Trianex (Rx)
Triderm (Rx)
Tridesilon (Rx)
U-Cort (Rx/OTC)
Ultralytic (Rx/OTC)
Ultralytic 2 (Rx/OTC)
Ultravate (Rx)
Ultravate PAC (Rx)
Ultravate Pack Ointment (Rx)
Ustekinumab (Rx)
Vanos (Rx)
Vectical (Rx)
Verdeso (Rx)
Westcort (Rx/OTC)
Xelianz (Rx)
Zithranol (Rx)
Zithranol-RR (Rx)